Once we have our own house, tensions don't end there. Then, comes the furniture to make our house look even prettier. But the problem is less space and budget.
This time you don't have to worry about these things even, as multi-functional furniture ideas for 2019 will solve all your problems related to space and budget.
Once you come across their magic, I am sure like me you will fall in love with this awesome multi-functional furniture. One of the best parts is it will take care of your pet too.
Below discussed multi-functional furniture is divided in 3 parts – 1) Storage 2) Interior Decor + Storage and 3) Multi-functional furniture for pets.
1) Storage
a) Solo or duo
These  cubically shaped stools,multi purpose furniture, can be used alone or as a couple. They can also be used like tray by removing the removable top.
And you can also store books, bed sheet or single blanket in it. It serves the purpose of multi functional for small spaces.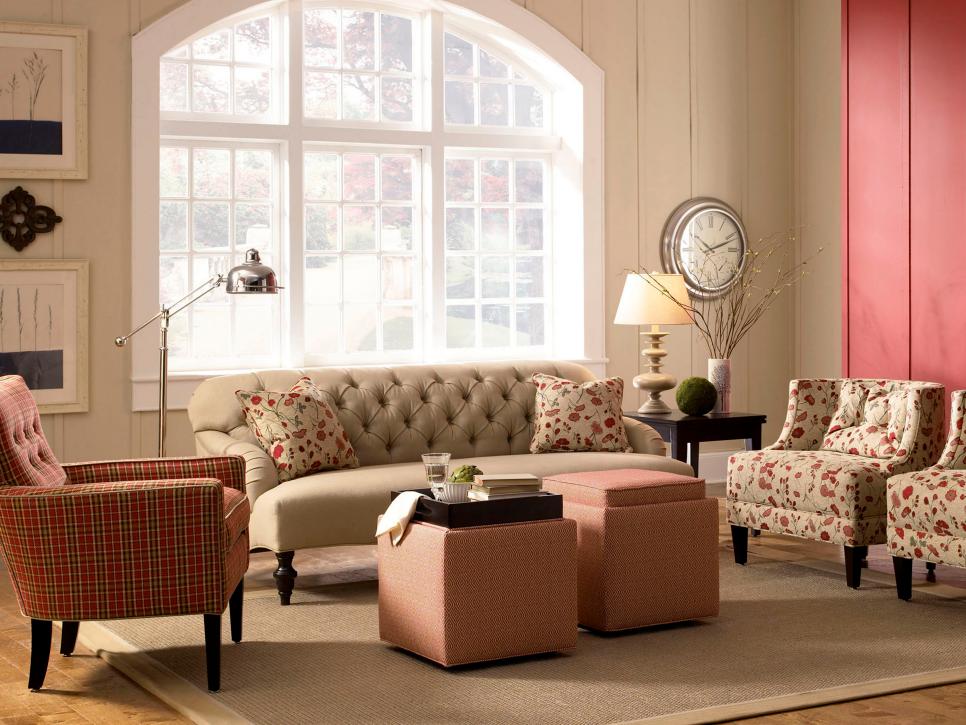 b) Clothes hanging system
Live in a cramped apartment, but still love entertaining? If yes, then this may be one of the coolest options for you to hang your coats if you don't wish to show your closet to guests.
If not in use then press the multi-functional hanging system against the wall. This small space solution furniture displays photos when not in use.
c) Storage sofa
In cramped place, it is hard to find space to place things when half of the space is blocked by a sofa. What if you get furniture that can store your things without blocking space?
This multi purpose furniture will serve your purpose as a sofa and as well as of storage space.

d) Under-sink storage space
We often fail to use the space offered by our daily usage of furniture. One of the things is the space available under the sink.
Adjustable and storage shelves can be fitted under the sink where we can store our brushes, shampoo, serums, etc. This type of furniture serves the purpose of multi functional for small spaces.
e) Simple living over the Toilet Space
As we can use the space under the sink. Similarly space over the toilet can be used by creating multi-functional furniture.
Where we can place toilet paper, toilet cleaners and other accessories like small space solutions furniture.

2) Interior Décor + Storage
a) TV wall storage
We often place our TV on a wall and rest all the space is left unused. What if the magic of multi-functional furniture happens on TV wall?
It will create a cupboard type of space around the wall without giving a clumsy look. Instead, it will create a beautiful background multi purpose furniture for the TV with storage space inside it.
b)  Some of the interior decor as multi-functional furniture are
Furniture can be used for interior decor as well as it can be used as multi purpose furniture. We often struggle to keep our belongings while sitting on the sofa.
This piece of convertible furniture will solve your problem and can be used to keep the coffee cup or mobile on the sofa.
And at the cramped place, you don't need to fight for creating more space for using your laptop.
In cramped apartments, we cannot afford to have sofa and table at the same time. This furniture is perfect for such place. You can use it when you wish to use it as a table and also like chairs when you have guests at your place.
Single piece of this small space solution furniture can also be used as a table to serve your guests and still you can have 3 chairs to sit.
We often struggle to get the interior of our house with plants as normally using plants as interior decor blocks space in the room. This room dividers will help you to add some life to your home with show pieces to break the eyes.
But this piece of furniture serves both the purposes.
It gives your living room a unique background with plants on it. Just a perfect furniture with multi purposes.
This station is perfect if you wish to have a separate dining table at your place without allowing it to block space in your house. And when not in use you can use it as your shelf.
Your wish, and you can use this table as per the occasion calls you. It serves as a dual purpose furniture for small spaces.
3) Pets –
a) Pet-friendly functionality
We often place a mat for our pet in our house but it blocks the space.
To avoid this you can have a 3 sided cube table having a table on the top and underneath lying space for your pet to rest. Isn't it amazing?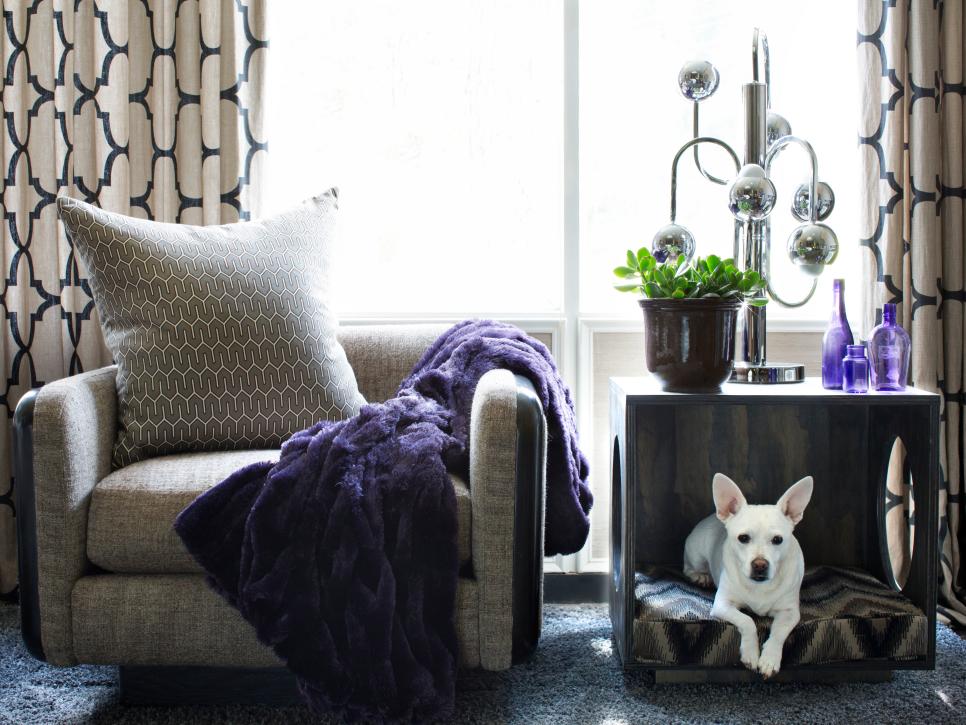 b) Two – room kitty box
Cats are a great companion, but their odor and mess can be annoying at times.  To avoid this turn a standard laminate cabinet into a kitty station complete with litter box containment, storage.
And an all-important nap spot into multi-functional furniture.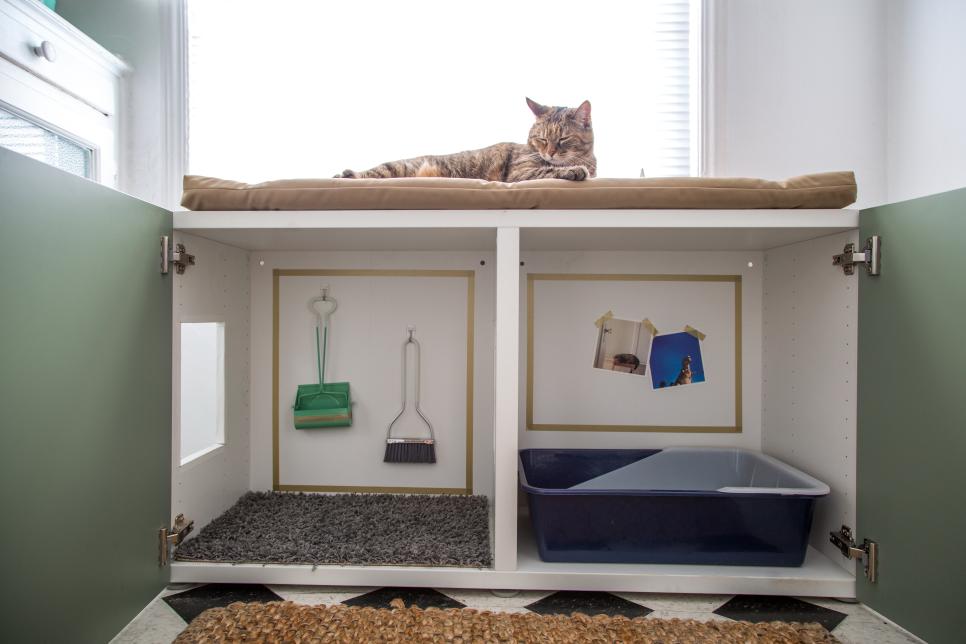 c) Pet feeder station
Dogs take up space with more than just their wagging tails and belly rubs. Buying big bags of food means you also have to dedicate cabinet space to Fido.
And if you have a tiny galley kitchen, you know how valuable any cabinet space can be.
This pull-out pet feeding station gives you a new, safe place to put your best friend's food plus their endless brushes, toys, and treats and giving you a modular furniture for small spaces.
4) Some More Ideas for Multipurpose furniture
Do guests often arrive at your place? And as usual cramped rooms don't allow us to fit an extra bed for guests or for kids.
This multi-functional furniture with multiple purposes can be used as a sofa as well as like bunker beds. Giving your near people a new experience to rest.
This multi-functional furniture will allow you to use this piece for your kids at every age and it can be used by you as well. It serves as multi purpose furniture for the family.
You can get this without having second thoughts in your mind. This is Bed Kum Study table.
This is a Sethi and can be converted to a small dining table for the member of 6. It is one of the multi functional for small spaces.
Do you still think you can stop yourself from falling in love with multi-functional furniture?
With this you can also check article on Things you need to know before doing interior designing of your home. And for more help related to Interior decor and Construction visit us at Somebuddy in Nagpur.